How to Pack Up a Loved One's Home After a Loss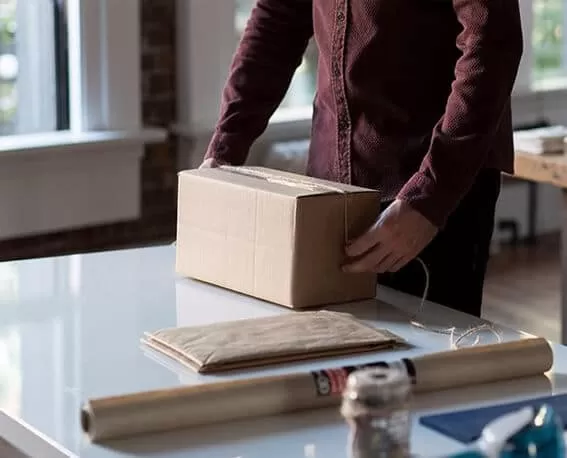 It's an event no one ever wants to have to face: you've lost a loved one, and now on top of your grief, you have to be the one in charge of going through and cleaning out their home, plus having to decide what to do with your loved one's belongings. 
Whether you're going through the loss of a parent, elderly relative, friend, or someone else close to you, any loss is incredibly hard to go through. However, though you may think going through and clearing out their home would only hurt more, it can provide you with a way to process things and get some closure regarding their death. 
How to Clean Out a Home After a Loss
Let's face it: cleaning out a late loved one's home isn't an easy task for anyone to take on, but ultimately it has to be done, and someone has to take charge of the process. To help you out during this period, we've compiled some tips to let you clean out your late loved one's home efficiently, while also allowing yourself time to process and stay organized. 
Before tackling the decluttering aspect of the home clean-out itself, identify and track down important documents (i.e a will, insurance documents, personal identification documents, their social security card, etc.) and keep them in a safe place away from everything. If these important documents need to be processed or put into the care of a lawyer, get them to those offices. 
Explore the Home & Make a Plan
Go through your loved one's home and determine what they have, how much you'll need to get rid of or put into storage, and what materials you need for packing or what transportation arrangements you need to make. Make a plan of action that is both efficient, but also lets you take the time you need to process and not get overwhelmed. 
Start the Decluttering Process
Start going through your loved one's items room by room, and don't try to take on the whole house at once. 
Categorize Cleared Out Items
The most efficient way to tackle a decluttering process is to not only take things room by room, but to categorize things into "keep", "give away", "donate", "sell", and "throwaway" sections. This will let you quickly go through items and also get them to their secondary locations gradually, instead of all at once. 
Donate, Sell, or Throw Out Categorized Items
Once you've properly organized these items, gradually clear them out and bring them to donation centers, appraisers, or wherever their proper place should be. This is best done day by day, instead of all at once, which can be a pretty large task. If you have enough things to sell, coordinate an estate sale to clear things out all at once. 
The way you approach the decluttering process of your loved one's home can really help you with the mourning period, and also allow you to reminisce and think of happy memories you have with them that you may not have remembered otherwise. It can also help you see more of who your loved one was before you were born, or just to learn more about them in general. 
Going through their old items can really help to reflect on sweet moments and even learn more about your family history, while also both clearing out their space and allowing yourself to let go of material items that remind you of them while realizing that losing these items doesn't mean losing the memory you have of this person. 
Most importantly, make sure to prioritize your grieving and mental health during this time, and don't be afraid to ask for help or to take a step back or a break. This can be a super overwhelming time and task for anyone – take time for yourself!
Looking for moving or storage services to service the clean-out of your loved one's property? Hollander Storage & Moving Co. is just the company for the task! Contact us today to learn more about our services.