Things to Research Before Moving: Is it Smart to Break a Lease?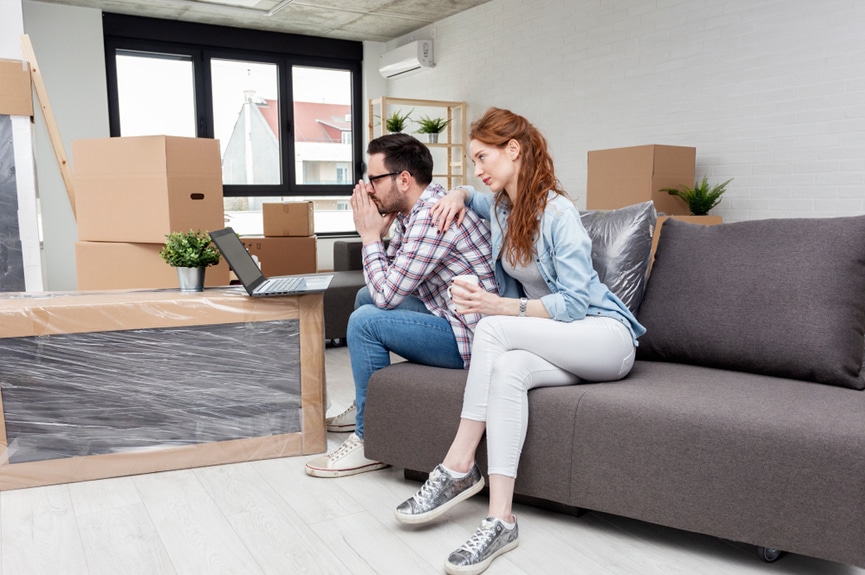 Though nobody wants to break a lease early, sometimes people find it necessary or have no other choice but to do so. If you have the option to avoid breaking a lease, odds are you've tried to do everything you can to take the alternatives. If you're voluntarily considering breaking your lease, or if you're going to have to do so regardless, it's important to know the potential issues you could run into while doing so. Learn the consequences of breaking a lease and figure out if doing so is worth it to move to your new home in this guide.
Why Break a Housing Lease?
There is a multitude of reasons why somebody might break a lease on their apartment or rental. After all, in a constantly changing housing market, sometimes you have no choice but to break your lease to go for the right house for you. Plus, if the place you're currently living in doesn't fit you and you don't think you can make it for a full leasing term, sometimes you've got to do what you've got to do!
What Happens if You Break a Lease on an Apartment?
Before deciding to break your lease, you should always be aware of the implications of doing so, as you can run into several legal problems if you don't go about the process in the right way.
If you're thinking of breaking your lease, first look over to understand the initial lease you signed so that you know exactly what you're getting into, and what the complete terms are so that you can explore your options in breaking it.
Most leases contain an early termination clause that lay out the ramifications or consequences of terminating a lease early, including whether or not you can find a sublet option or a replacement tenant, notice to give your landlord or legal consequences. Some management companies will allow you to break your lease without significant consequence if you give adequate notice, give up your security deposit, or pay penalty fees.
When considering breaking your lease, the most important thing you can do is to communicate with your landlord as to what you're thinking and whether or not you actually are going to go through with breaking your lease, especially if you would be doing so a little last minute.
You're much more likely to get out of your lease with minimal pushback or consequences if you have good communication with your landlord and are on good terms. Talk to them about your situation and see if you can come to an agreement that works for everyone.
When breaking a lease, never just do so out of the blue. Breaking a lease and being in poor standing with your management company or property manager, as a result, can lead to having to pay significant penalty fees or even being sued by your management.
If you're breaking your lease, be ready to deal with possible legal pushback or issues from your landlord. If you're interested in tips for breaking your lease, keep reading.
Tips for Breaking a Lease
When breaking a lease, try to explore alternate options in doing so to avoid legal problems as a result. For example, you could avoid the ramifications of breaking a lease by finding a replacement tenant to take over your lease. Keep in mind that when vetting people to sublet your place or room, make sure that you're subletting to somebody reliable who can pass credit and background checks. Remember that your name remains on the lease when subletting, so you could be held liable if your subletter doesn't make payments.
If you can't find a sublet option but need to leave your place, consider the following tips to make sure that you're ready for what might come your way during the process.
When breaking a lease, you can sometimes find protections for doing so through landlord-tenant law. You might be able to break your lease without penalty depending on the protections in your state.
Servicemembers Civil Relief Act (SCRA)
This is federal protection specifically for service members and active military personnel. If you have to move for duty or to be put at a different station, show your new orders to your landlord or property management company and give written notice.
If you're concerned about the behavior of your landlord, read over your lease and state laws to determine if the wording allows you to break your lease due to their conduct. The kind of landlord behavior that can be used to break a lease includes:
Entering the home without notice
Cutting off amenities
Changing locks without notice or giving you new ones
Hostile behavior or arguing with you or guests
Aggressive behavior
If you're looking to break your lease because it isn't up to code, poses a danger to you or your family, or is uninhabitable, you will be able to break your lease without ramifications if your landlord refuses or fails to make improvements and repairs. This is referred to as a 'constructive eviction' and is the fault of the landlord.
Another instance where you're able to break your lease without worrying about the ramifications of doing so is in the event of a natural disaster. If your home is damaged or destroyed due to weather, you're able to terminate without penalty.
When looking into breaking a lease, keep in mind that in doing so you'll most likely incur early termination charges or fees, and could get a hit on your credit score in doing so. Your landlord could also possibly take you to court, and you might have issues finding a new place if you have a lease termination on your record.
Whether breaking a lease or not, finding the right place for you and your family is a complicated process. Once you've done so, make sure you're working with the best moving company for your needs and budget – especially if you'll need long-distance moving services. See what Hollander Storage and Moving Co. can do for you today.