Fragile Item Packing Tips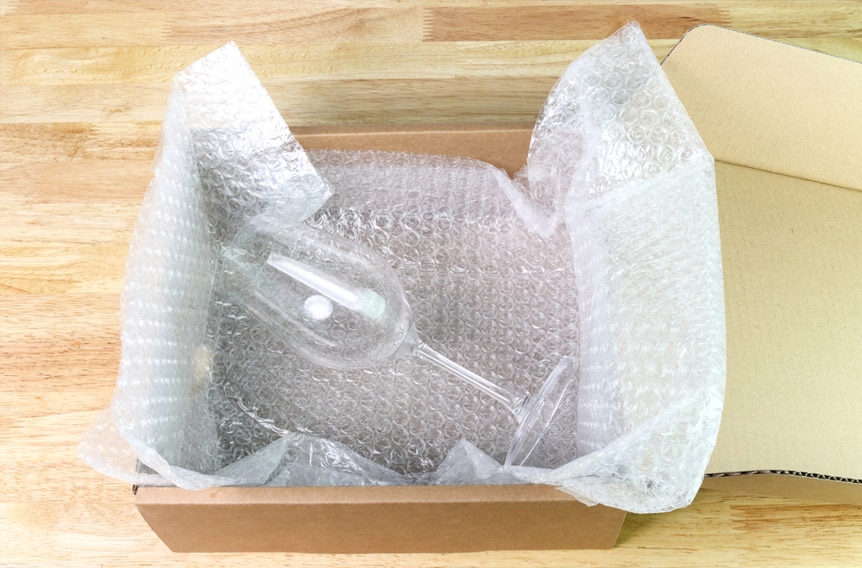 Packing up fragile items can be one of the most stressful aspects of the packing and moving process alike. After all, if you don't take the care needed to make sure your items are safe, secure, packed, and organized properly it can result in breakage or damage to them, and nobody wants that!
Making sure your fragile items are safe and secure goes beyond just getting the right boxes for your move – it all starts with how you pack them! When obtaining packing materials and planning out your packing strategy, make sure you have the right tools for ensuring that your technique is the best it can be to keep your things safe. Don't even think it's inevitable that an item or two will be damaged during your move – if you pack your fragile items strategically and safely, you won't have to worry about them being broken or in danger during transport!
How to Pack Fragile Items
Use the Right-Sized Boxes
This goes for all of your items, but especially your fragile ones. Use smaller boxes for heavy, fragile items, or boxes more attuned to the size of your items. This will not only make sure they are more secure and less prone to being jostled or thrown around during transport but will also make them easier to carry.
Use Quality Packing Materials
By using flimsy boxes or weak packing materials that won't actually protect the items that need it, you could wind up putting your items in more danger instead of keeping them safe and secure. Make sure you're only using the best boxes and packing materials for these items.
This might sound silly to say, but making sure that your boxes are fully sealed is incredibly important for the safety of your things. This is only more important for securing the bottom of the boxes containing fragile items, as this seal will be bearing the brunt of the weight of your things. No one wants a broken box! Use as much tape as you feel is necessary for not only the bottom of your box but wherever there's a seal needed.
Layer the Bottom of the Boxes
One of the best ways to keep fragile items secured and safe is by lining the bottom of your boxes with a blanket, sheet, towel, or other soft packing material. You can use anything from packing paper to bubble wrap, or the existing household materials we just mentioned, but always pack strategically and use your fragile items to fill in empty space or nestle into these soft buffer materials.
Pack Heavy Items on the Bottom
Another good strategy to use when packing fragile items is to layer your things from largest/heaviest to smallest/lightest so that the base of your box is even and well-supported. This also helps to make sure that nothing is crushed or compromised.
Now that you've got the best tips at your disposal for packing fragile items, make sure you've also got the right professional moving company on your side for your move! Hollander Storage & Moving Co. are the best movers for you and your needs – plus we even offer packing services so that your fragile items are always kept safe.