Moving Solo? How to Make Moving Alone Easier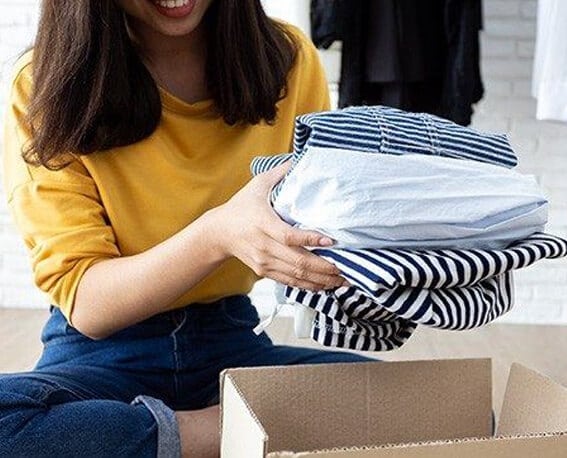 If you've been living on your own for a while, you know how this sort of independence comes with its own set of benefits and drawbacks. Moving alone can seem very scary for some, and invigorating for others – it all depends on what makes you comfortable.
The perks of living alone come in the form of doing whatever you want, choosing all of your own decor without worrying about anyone else, no roommates leaving dirty dishes in the sink, and a lot more. Drawbacks include maybe a little bit of loneliness, not having anyone around to open up really tight jars, and having to shoulder your bills on your own (instead of splitting them with someone else). 
Depending on how you look at it, moving alone can also have benefits and drawbacks – it all depends on your view! For those maybe not looking forward to having to move on their own, we've compiled some great tips to make your move less strenuous and more efficient. 
Moving Solo: Moving Strategy
The best way to make a solo move an easy experience on your own is by hiring professional movers who will get your things where they need to go at affordable prices. The best option for you? Look no further than Hollander Moving & Storage Co. Not only is Hollander reputable and affordable, as well as an agent of United Van Lines,  we have the resources and expertise to make your move any amazing one. 
However, prior to living on your own, you may have had family or friends come to help you move places – your place was an easy spot, after all! However, now that you no longer live with people, it can be a little harder to coordinate schedules and see when people are able or willing to help you out. Another solution to this is by using Hollander Moving & Service Co.'s array of moving and packing services, which will give you a little effort, low hassle move. 
Create a Budget
When it's just you making a move (especially a large one) you must make a proper budget to make sure you don't spend more money than you have to. This practice also makes sure you control your spending more, and don't spend too much money on one thing, and not enough on the other. Budgeting can look different for different people, just generally, you should budget in for these aspects of your move":
Cost of Professional Movers

Cost of Packing Materials

Move-in fees and initial expenses
Plan, Plan, Plan
As is the case with many moving jobs, it's imperative that you're not only getting the best deal and most efficient experience from your movers, but also to make sure that your movers are highly trained and experienced, and that your move is going to be affordable. 
Additionally, you'll want to make sure that the moving company you're choosing to use has the time in their schedule or availability for you to hire them. Moves are often scheduled early, and many places will have your schedule at least 1 month ahead of your actual move in date. 
Looking for the best moving company in the area for your relocation needs? Check out Hollander Moving & Storage's unique and tailored services.