Best Packing and Moving Tips: How to Make Relocating Stress Less
Let's face it—moving to a new home can be really exciting, but it can also be super stressful! Between the packing, planning, booking, and paying for movers, on top of all of the other factors that go into preparing for the big day, moving can be a major headache if you aren't properly prepared. If you're about to make a move to a new space, read on for our "Top Moving Tips" on how to stay as stress-free as possible leading up to the big day.
#1 Start Decluttering ASAP
One of the top tips for moving is to start organizing and streamlining your belongings. When you're packing to move, it's never too early to get a jump start on clearing out things you no longer need and definitely don't plan on taking with you to your new place.
The easiest way to move is by having your belongings pared down to the essentials. Start room by room, or even closet by closet, and go through your things to determine what to take, toss, or donate.
Narrowing down the amount of stuff you're taking with you will also help you save on moving expenses. Fewer boxes and furniture will equal less time and a lower bill. If you donate items, be sure to keep that receipt to submit on next year's tax return!
#2 Pack Your Overnight Bag
Another sage piece of moving advice is to have a bag packed with your essentials. Think clothes, toiletries, shoes, phone, and phone charger, along with medications and whatever else you'll need to have handy. Moving is a long and tiring process, so one of the best tips for moving is to have the main spot where you can stash your most important things and find them easily. This will make moving easier when you don't have to immediately start digging through boxes to find your deodorant. This is one of several easy moving tips, so you can do it quickly.
#3 Get Creative with Packing Materials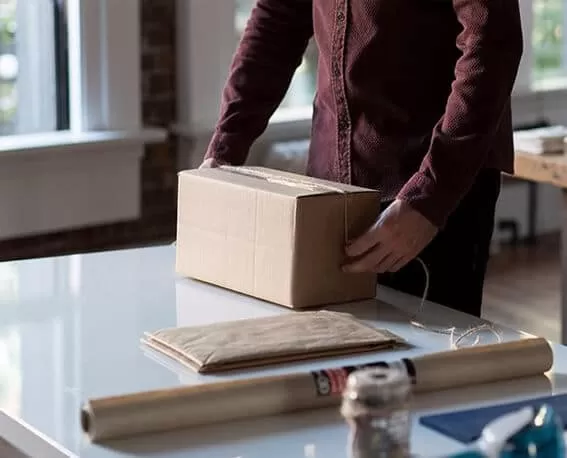 One of our favorite tips on moving is to be smart about packing materials. Try to save on packing supplies and time by wrapping/packing belongings in your clothes and/or towels and washcloths! This way, you're actually packing to move in half the time.
Smaller, more fragile objects, like breakable drinking glasses, can be wrapped in socks for extra padded protection.
Another easy moving tip is to pack dishes vertically. Of course, you will still need to wrap them or place a layer of padding between each one to help avoid breaking. This method of packing breakable dishes will make them less likely to slide around and get damaged. There's nothing worse than opening a box in your new house and finding broken stuff!
#4 Label Your Boxes with Plenty of Information
You'll be moving easy when you plan not only what you're taking, but where exactly each box will go in your new home. You always want to be sure to label boxes with what's stored inside, but you also need to label them with what room or part of the house they'll be going to next. These moving and packing tips will help you as well as the moving company you hire. Furniture pieces can be labeled, too. Grab a sticky note and some packing tape to be sure the labels stay in place.
#5 Consider Clear Totes
A super-smart idea is to pack whatever belongings you will need to use FIRST in a clear tote for easy, quick access as soon as you move in. For the rest of your stuff, consider switching or adding in some clear storage containers to the mix. See-through, plastic totes allow you to see exactly what is inside of each tote without having to guess based only on the label. You can also write directly on the lid or side of the tote where you want it to be stored at your new place. These storage containers are great because they are reusable, and can be repurposed for a multitude of things.
#6 Pre-Clean Your New Place
Another top tip for moving is to clean it out before moving in. The main places in most homes that people want or need to clean are the kitchen and bathrooms. Stash some towels and a shower curtain liner in at least one bathroom to make your move easier.
#7 Follow COVID-19 Safety Tips
As far as COVID is concerned, be sure to prepare for the following:
Keep hand sanitizer, cleaning wipes (where available), and gloves readily available for your moving team, including yourself and any family or friends who are pitching in.
Let your moving team know where they can wash their hands, and make sure you've got soap and paper towels handy and easily accessible for everyone.
Do virtual consulting and planning whenever possible in preparation for your move.
Don't shake hands with any of your moving team members—feel free to wave and explain that you're just taking precautions. Keep at least a 6-foot social distancing space as well. Most pro movers will already have these precautions in place.
#8 Keep Track of Small Parts and Pieces
When taking big items apart or disassembling them for the move, it can be hard to keep track of all the little pieces that will be necessary to put them back together again. A tip for moving that comes in handy is to keep a box of sandwich bags near. Placing the small nails, screws, or other parts of appliances or objects will make it much easier to find them all when you're in the new house. Label these bags as well for added convenience.
Another great idea for making packing and moving easier is to get a large roll of plastic wrap from a home improvement store or moving company. Wrapping furniture pieces like dressers and grouping boxes together by wrapping them will make moving easier and more organized, too.
#9 Take a Picture for Your Memory!
Snap a picture of how certain wires, cords, and other pieces go together on appliances or other devices before they get taken apart, so you'll know how it should look when it's time to reassemble them. It is better to be sure and have a photo to look at rather than guessing and getting frustrated. This moving tip can be a major time and sanity saver!
#10 Make Good Use of Your Bags
Suitcases, backpacks, baskets, and more—cut down on the need for extra boxes or containers by filling up whatever you have. You can still tape a labeled sticky note on the outside to remind yourself what it is carrying.
#11 Protect Your Cosmetics and Liquid Toiletries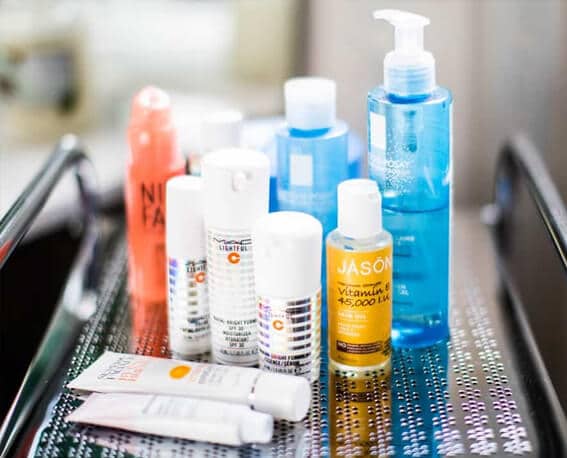 Another tip for moving is to keep your powder cosmetics/makeup products and liquid toiletries (think shampoo, conditioner, body wash, bubble bath, etc.) from breaking or spilling out and causing a major mess during your move. For powdered makeup products, place a cotton pad or ball inside the compact so it won't break during your move when rattled around. For those liquid items, take the top off, wrap some plastic wrap around the tops of the bottles, and then place the bottle tops back on. This gives you extra protection for your upcoming move by keeping spills at bay.
#12 Use Press'N Seal in Drawers and for Jewelry Holders
This plastic sealing wrap can be a lifesaver during your move. Keep all of your dresser drawer contents frozen in place by covering them with Press'N Seal. This also helps you out when transporting the dresser by preventing your things from getting mixed up or falling out. For jewelry holders or other displays, Press'N Seal serves the same purpose—keep your jewelry from getting lost or tangled.
#13 Use Wooden Beer Boxes with Handles
If you can get your hands on some of these for your move, you'll be in great shape. Wooden beer boxes with handles are strong and sturdy, and of course, easy to carry thanks to the helpful handles.
#14 Pack Your Closet in a Snap
Packing your clothes in your closet can be a headache, but you can save time preparing for your move by keeping them on their hangers and sliding a plastic trash back up over the bottom. This will keep your clothes together for your upcoming move.
#15 Store Your Out-of-Season Clothes in Vacuum-Sealed Bags
Save major storage space during your move with this clever trick.
#16 Reward Your Friends and Family
In addition to a professional moving and storage crew, you've likely also enlisted some loved ones to pitch in with the move. Pay them back with food and some things you had originally planned to donate. They will take these items off your hands and feel appreciated at the same time.
#17 Be Totally Packed on Time
Before friends, family, and movers show up to help out with your move, make sure you're completely packed and ready to go so no one has to sit around and wait.
#18 Color Code and Number Your Boxes
This moving hack goes along with one of our top moving tips above. Labeling boxes with certain numbers and/or colors also help your movers know where to take each box.
#19 Snap Pics of Your Old and New Place (for Renters)
If you're a renter, it is a wise moving tip to take photos of both your cleaned-out old home as well as the new one you're moving in to. Taking pictures of the old one shows the clean condition you left it in, just like photographing your new one provides evidence of the current condition.
#20 Fill in All Nail Holes
Easy moving tips include this simple way to make your space look a little nicer when moving out.
#21 Don't Forget to Update Your Address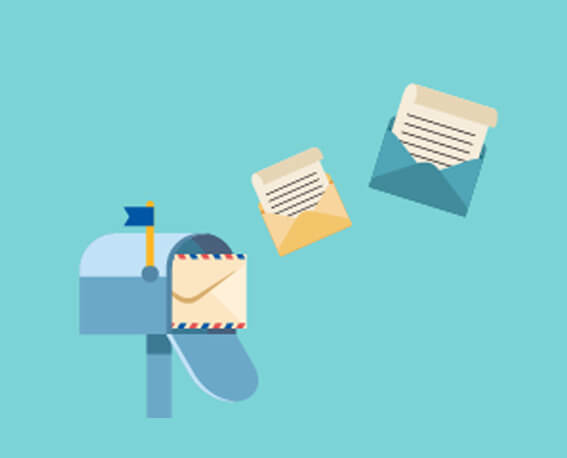 Go ahead and have your address updated with the post office, and have your mail forwarded to avoid hassles after your move. Update your info with your bank and all credit cards, magazine subscriptions, and more.
#22 Call in the Pros
When possible, hire a moving and storage company that is trusted and top-rated, like Hollander Moving and Storage. Prior to booking a pro moving service, make sure you're aware of all of their policies involved with the moving process. Not only do professional movers add manpower to your move—but they can also protect your fragile or heaviest items from being damaged. If you're in the Chicago area, Hollander can help with everything from packing to moving and storing your belongings for as little or as long as you'd like. Visit https://hollandermoving.com/ to get started setting up your move today.
#23 Sell or Donate Unwanted Stuff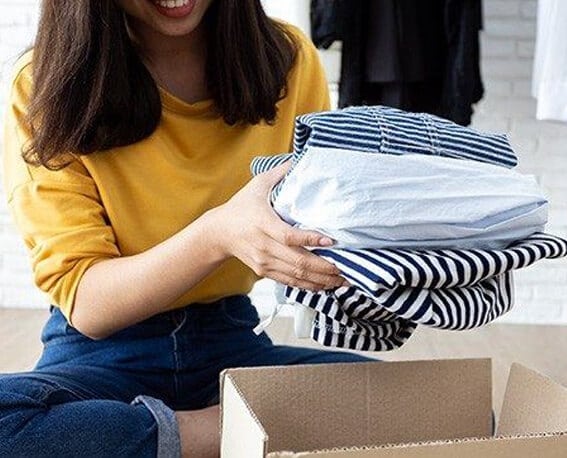 If it's valuable, consider listing on resale or online auction sites. For other items, there are tons of charities that would love to come to pick up your donations.
#24 Avoid Major Grocery Shopping Trips Right Before Your Move
About two weeks before your moving day is probably the last time you should make a grocery store run. After that, try eating what you have in the fridge first to avoid having to throw out tons of food.
#25 Hire a Babysitter and/or Pet Sitter
When you can, hire someone to watch your kids and/or pets so you can make your move easier and quicker. This is a valuable piece of moving advice.
#26 Clean Your Fridge
You might want to clean out and clean up your fridge (defrosting it and cleaning out crumbs or liquid) before moving for one of the easiest moving tips.
#27 Click a photo of the way your electronic items are connected so you can remember how to reconnect it again.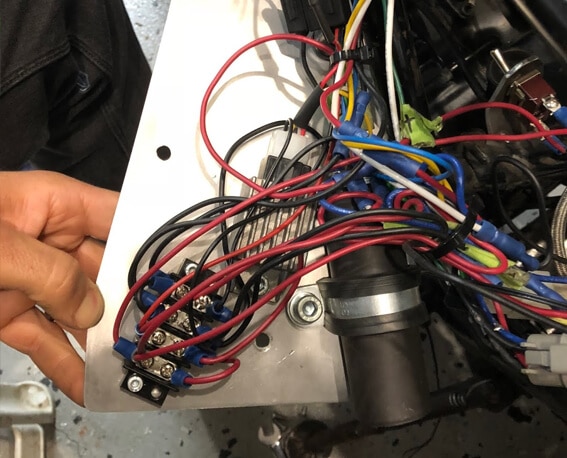 Some of the electronic items will be hard to setup. Clicking a picture will help you to know which wire goes where!
#28 Purchase a roll of stretch wrap.
This will help you to group items together, and it'll protect your items from getting scuffed, scratched, or damaged.